Pengaruh Penggunaan Bahan Ajar Online terhadap Prestasi Siswa di SDN Sukamanah 01
Ina Magdalena

Universitas Muhammadiyah Tangerang

Farah Putri Rahmanda

Universitas Muhammadiyah Tangerang

Iwit Januri Armianti

Universitas Muhammadiyah Tangerang

Syifa Nabilah

Universitas Muhammadiyah Tangerang
Abstract
This study aims to develop a process of teaching materials in the development of teaching materials in elementary schools, as well as effective learning for students at SDN Sukamanah 01. This research is a survey research with a qualitative approach (qualitative research) and a research and development approach. used were questionnaires and interview guidelines. Data were analyzed using qualitative descriptive analysis techniques and quantitative descriptive statistical analysis. The results of the course content expert test showed that the teaching materials were in a fairly good qualification. Learning design experts and instructional media experts assess teaching materials to be of good qualifications. The results of individual trials show that the teaching materials are in sufficient qualifications. Field test results show that the teaching materials have good qualifications. The main data sources used as informants (the study population) were teachers and students using the observation method. The data collection technique is carried out by using the interview method (interview), observation and documentation. Data collection and data validity are measured from the observation method. Data analysis includes: data reduction and drawing conclusions in order to facilitate the development of the process of developing teaching materials for elementary school teachers based on expert judgment, the achievement of problem solving abilities, and the responses of students. The development procedure was adapted from M. AtwiSuparman's instructional development model which included the definition, analysis and development of the system prototype, as well as carrying out formative evaluation. This research is development research.
Keywords:
Development, Learning Design, Teaching Materials
Abstract Viewed = 3597 times Download PDF = 857 times
Downloads
Download data is not yet available.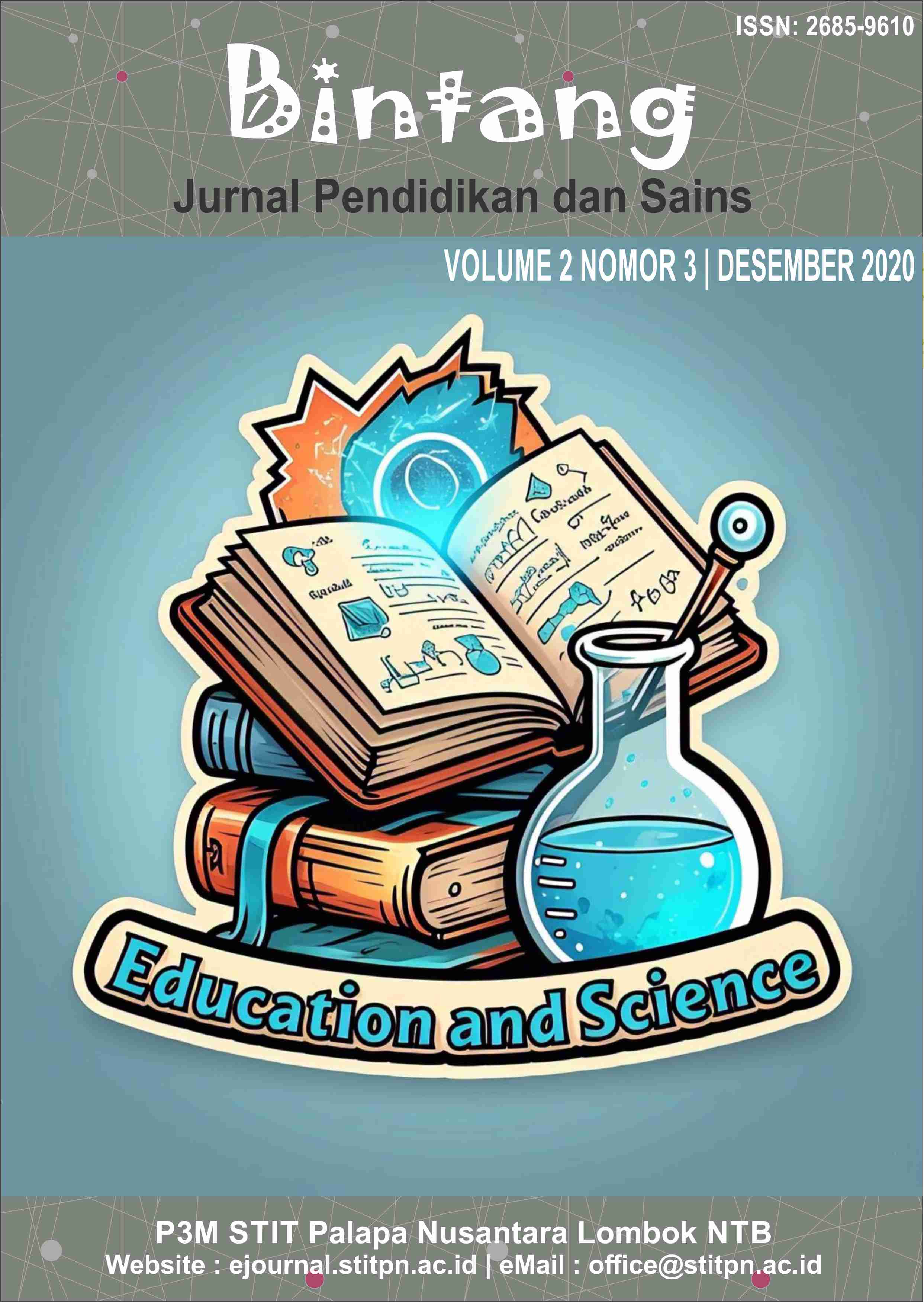 How to Cite
Magdalena, I., Rahmanda, F. P., Armianti, I. J., & Nabilah, S. (2020). Pengaruh Penggunaan Bahan Ajar Online terhadap Prestasi Siswa di SDN Sukamanah 01. BINTANG, 2(3), 431-445. Retrieved from https://ejournal.stitpn.ac.id/index.php/bintang/article/view/1000
Authors retain copyright and grant the journal right of first publication with the work simultaneously licensed under a Creative Commons Attribution License that allows others to share the work with an acknowledgement of the work's authorship and initial publication in this journal.